Queen AnnE of the Tassels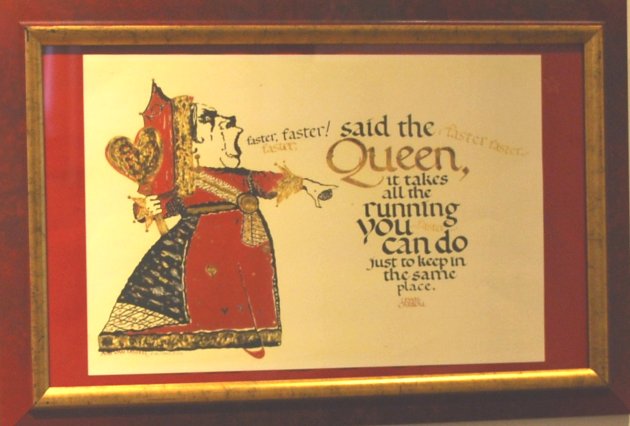 It should be easy to create a permanent tribute to my Bosom Buddy AnnE
to the love and the art she shared with her family, her friends and the cyberscribe world
Her art and her actions spoke so well for her ... but I was not prepared ~
even when the memories are sweet, the tears don't always stop
and the letters on the computer screen blur

I've tried to capture some of the images from THE BOOK created for AnnE's Family
reflecting moments in AnnE's and her Family's life and Cyberscribe words and art
and from her Celebration of Life

While the photos are not individually credited most were taken by Deena, Maura, Jenni and me
and appear with the permission of AnnE's wonderful family

Some words and images from the actual book are included in this site
and the letters are archived on Cyberscribes
Inclusions were less editorial decisions than emotional exhaustion
While this site includes many photos ~ and may soon contain a few more ~
I needed to add this one ... which was on display at THE CELEBRATION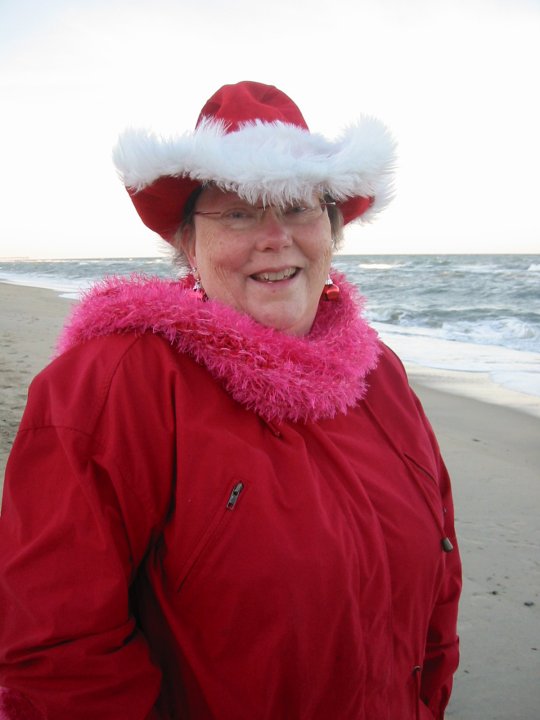 Hope you enjoy AnnE of the Red Hat and Pink Boa
and the print below ~ posted Earth Day 2010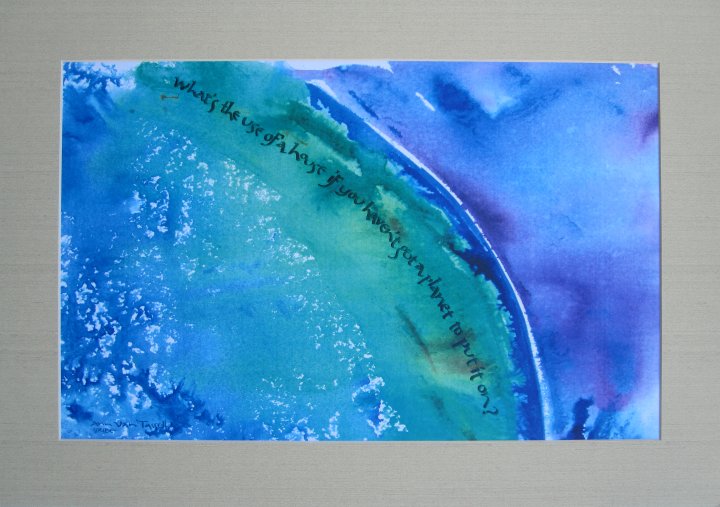 What's the use of a house, if you haven't got a planet to put it on?

Then ... Enjoy the pages and links below ... and
LET ME KNOW what you think and what we might add
Now is the time to bid Soon, Generously and Often in the Auction
to benefit the DANCING LETTERS YOUNG ADULT SCHOLARSHIP
in memory of our AnnE of the Tassels
Click below to see the items up for auction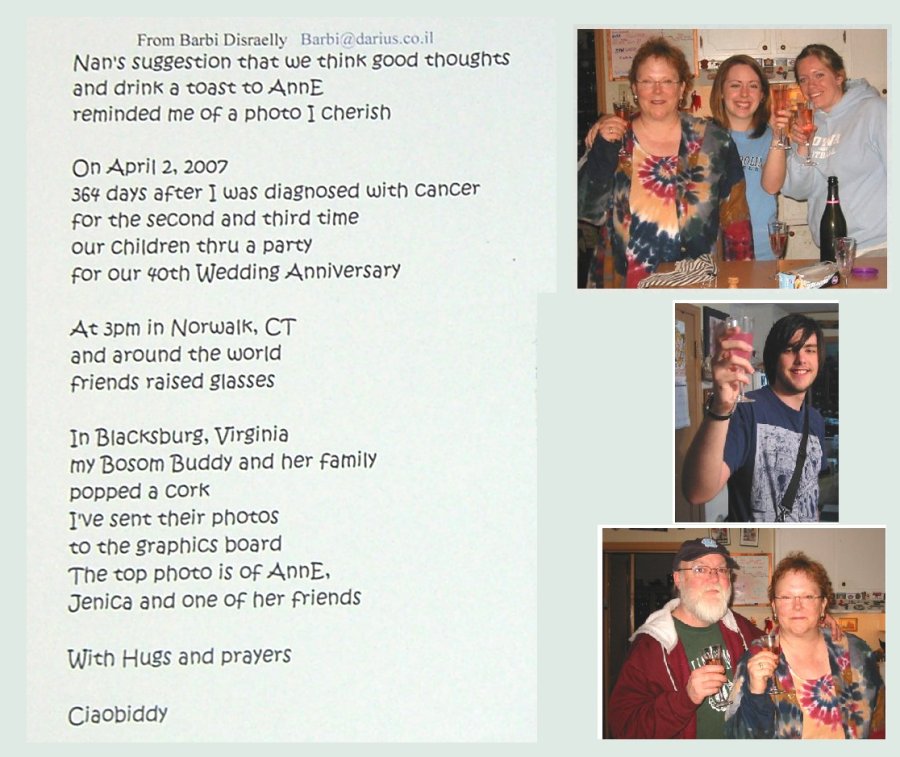 I hope I don't need to tell calligraphers, artists and browsers
that these words, photos and art are posted for you to see and enjoy
but not to copy, post, or use in any fashion.
PLEASE CONSIDER YOURSELF WARNED THAT not playing by the rules
will end you up on the other side of a copyright infringement action.
If you have any questions, Contact Me
Note from Ari: We all miss her, but we know she's checking up on us. :)

Technical questions about the Web site: ari@darius.co.il
Please include your name in your e-mail.